People have a special place in their hearts for the comedy Hera Pheri. Fans of this movie want to see another one. Well, actor Paresh Rawal recently talked about the next Hera Pheri movie. Here's what he said. In Priyadarshan's movie Hera Pheri 3, Paresh Rawal's performance as Baburao Ganpatrao Apte, also known as Babu Bhaiya, was so good that it won people over. The way Paresh, Akshay Kumar, and Suniel Shetty got along on-screen kept people glued to the screen. Hera Pheri was made in 2000 by Priyadarshan. Phir Hera Pheri followed it in 2006, and fans can't wait for the third party.
follow – stoptechy.com
In an interview with ETimes, Paresh said that the Hera Pheri 3 sequel doesn't get him excited anymore. He said, "If you ask me to be honest, I don't care about any of my characters anymore unless they are put in a different setting." If I have to do the same thing again, I'll wear the same dhoti and walk the same way with my glasses, but I'll charge a bomb!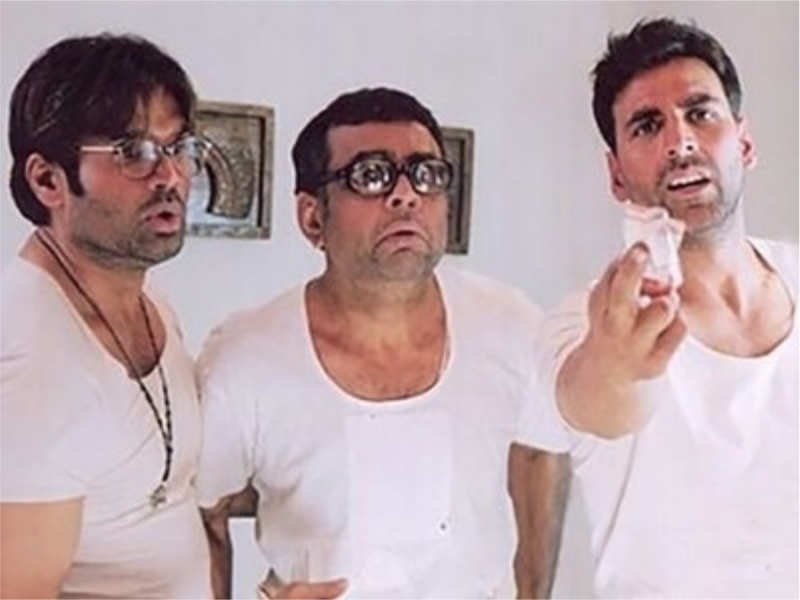 So I won't have any happiness besides money. So it has to be a good story. If, after so many years, we try to make a sequel to Hera Pheri with the same old ghisa-pita jokes, it won't work. It needs to change before I can get excited about it. If that doesn't happen, "wahi chabaya hua niwala firse chabana hai," it won't make me feel as excited."
Paresh Rawal also said that Akshay was a family man and that Suniel was a friend. A follow-up to Hera Pheri is in the works if the rumors are true, but there hasn't been an official announcement yet. Paresh last seen at work in Sharmaji Namkeen. The next movie the actor will be in is Shehzada with Kartik Aaryan.